Welcome to LX Legal & Tax
The 'go to' law firm in Mauritius
---
LX Legal & Tax is a business law firm advising clients on their transactions, investments, tax advisory and disputes. The firm is the 'go to' law firm for sophisticated clients who demand high quality, responsive lawyers and business consultants who can rely upon to represent their interests in an efficient, confidential, effective and business-like manner. We are aware of the demands of the corporate and cross border matters and we are geared up to meet those exigencies.
Our mission is to provide clients with the highest quality legal services delivered in an effective and efficient manner. We are not a multi-layered large law firm model. Instead, we provide you with direct access to senior and experienced lawyers and consultants who mean business and who want you to succeed in your business. We are not burdened by unnecessary formalities and targets and we judge ourselves from the perspective of the client.
We offer more than just legal skills
Our clients can rely on us as a partner who is willing to share valuable connections in the banking, regulatory, financial advisory and public relations. In case litigation and exposure to reputational risk we consider that an early risk assessment and risk avoidance measures are of paramount importance. We want to ensure that unnecessary risks do not burden your business objectives.
Our mission is to accompany our clients towards their success and to reach their objectives as valued partners.
At LX we consider that it is simply not enough to be just a good lawyer or a good counsel. We provide our clients practical business-oriented professionals who offer value-added legal services. This is exactly what we offer and we want to "mean for your business" and to be the successful "X factor" in your ventures.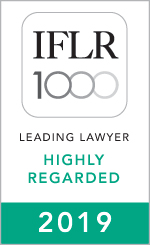 Pratice Areas
---
Insolvency & Restructuring
Tax (advisory and disputes)
Cross-border transactions
Company and commercial law
Mining, Resources & Energy
Why Mauritius
---
A young country, which only gained independence in 1968, Mauritius is ranked among the first in Africa for its ease of doing business, for economic stability and good governance. Mauritius has evolved steadily and sustainably from a mono-crop sugar economy to a well diversified economy which its main activities ranging from seafood export, textile, tourism, construction, telecommunication, to business and financial services.
Mauritius is recognized as a unique investment destination which provide to foreign investors simple tax procedures and investment laws. The island has attracted US$10.98 billion in foreign direct investment inflows and has encouraged more than 9,000 offshore entities willing to trade in India and in South Africa.
With a unique blend of cultures and ethnicities, Mauritius is a multilingual country. English is the official language of the island, but mauritians are also fluent in French, Mauritian Creole, and several Asian languages – including Hindi, Bhojpuri, Urdu, and Chinese
Reasons to invest in Mauritius
A political, social and economic stability
A solid reputation as a secure and reliable investment hub
An excellence business, telecommunication and IT infrastructures
A diversified economy
A multilingual workforce
An availability of qualified workforce with varied competencies
A business friendly environment
A preferential access to international markets
A comprehensive and forward looking legal framework
A safe and excellent living environment
Reasons to do business in Mauritius
A corporate and income tax of 15%
Global Business Companies Category 2 are tax-exempt
Global Business Companies Category 1 has maximum effective tax rate of 3%
Tax free dividends
No capital gains tax
Convenient time zone
Low cost administration, staffs and equipments.
Up to 100% foreign ownership
Foreign Trade Zones / Free Ports
Free repatriation of profits, dividends and capital
No minimum foreign capital required
Double Tax treaties
No exchange control
Contact us
---
Quick Contact
Address: Suite 401, St James Court, St Denis Street,
Port Louis, Mauritius
Tel: +230 260 0203
Mob: (+230) 5 255 28 95
Fax: +230 214 1255
Email: info@lxattorneys.com